December 17, 2017
December 09, 2017
New Paintings at Adjacent To Life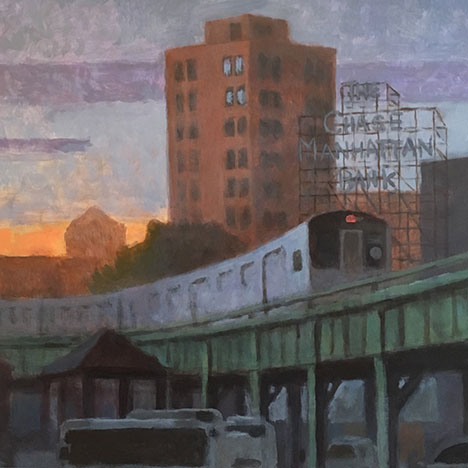 Tinsquo's curatorial project, Adjacent To Life, presents New Paintings by Nathan Stapley.
Stapley, a lead artist for Double Fine Productions, makes his fourth appearance at Adjacent To Life. In this newest cycle of urban scenes, the artist foregrounds the craft of painting while continuing to investigate the evocative nature of light.
New Paintings by Nathan Stapley runs through January 19 and is on view at the Adjacent to Life pop-up gallery housed in Ninth Street Espresso (341 E. 10th Street at Ave B, New York City).

November 28, 2017
November 21, 2017
November 17, 2017
November 11, 2017
November 07, 2017
November 03, 2017
November 01, 2017
October 31, 2017
October 27, 2017
October 22, 2017
October 18, 2017
October 15, 2017
October 07, 2017
October 02, 2017
September 30, 2017
September 27, 2017
September 23, 2017